Access
Our museum is in an historic building and this could make access difficult for some of our visitors. The details below should be helpful in planning your visit.
Help and Assistance
Our Visitor Experience Team are there to help all of our visitors at any point during a visit. They can help you find your way around the museum and answer any questions you may have.
We are working towards being a dementia friendly museum and many of our staff have also attended training to become autism inclusive.
For visitors who identify as having an access difficulty please talk to our Visitor Experience team when you arrive as they may be able to help you. Alternatively, please enquire in advance using the contact details at the bottom of this page.
Access lanyards are available upon request.
Admissions
Free and reduced-price admission is available – please click here for more information.
We do not currently operate a fast-track entry system for visitors with additional needs, but if you need assistance when queuing please ask a member of staff.
Parking
Cars with a disabled parking permit can park for up to three hours on the road outside the main entrance to the museum.
The nearest car park is the Castle car park, next to Clifford's Tower. This car park is off Clifford Street, off the inner ring road, most easily reached from the A19 to the south of the city or the A1036 to the south west. For further car parking information please click here.
Toilets
There are two accessible toilets in the museum, one on each side of the building. Both are gender neutral toilets.
Physical Access
The museum is split into two halves, one building over three floors and one over two, linked by several staircases. There are handrails on all the stairs and seats are available throughout the museum.
The upper floors on one side of the museum are only accessible via stairs. This area includes: The Period Rooms, the Toy Stories gallery and the Shaping the Body exhibition.
Kirkgate, the museum's recreated Victorian Street, is on the ground floor. The street does have a cobbled floor, but there is a smoother path around the edge.
The Sixties gallery and the Prison Exhibition are on the ground floor; however, some of the original doorways in the Prison Exhibition are very narrow.
Lift Access
A lift provides access to the upper floors on the right-hand side of the building, which includes the 1914: When the World Changed Forever exhibition. Please note that due to fire evacuation requirements, the exhibition can only allow access to two wheelchair users at a time.
Mobility Aids
We have a manual wheelchair that visitors are welcome to borrow on a first-come, first-served basis. Please ask a member of our Visitor Experience Team on arrival.
Mobility scooters are permitted. We ask that drivers take care when driving through the gallery spaces.
Those visitors unable to access the upper floors are eligible for an access ticket at a reduced cost.
Pushchairs
Pushchairs cannot be taken into the galleries. A buggy park and a choice of baby carriers are available to borrow free of charge.
We ask that pushchairs are folded in order to allow more space for other visitors' pushchairs. Bags and coats should not be left with pushchairs.
Animals 
We welcome all assistance dogs to our sites. We ask that they are appropriately trained, supervised, and kept with you at all times as we do have many objects on open display. Water can be provided on request.
Where possible, assistance dog owners should bring their Assistance Dog UK (ADUK) identification book and animals should wear the appropriate tabard or harness.
If you have any further questions, including requests to bring assistance animals other than dogs to our sites, please contact us ahead of your visit and we will be happy to help.
If you have other assistance requirements / support needs, please contact us prior to making a booking to determine how we might be able to help.
Noise Levels
We can get very busy at times with school groups and with families in the school holidays. We suggest that if you would prefer to visit at a quieter time, weekdays after 3pm, during term time or when we open on Sundays tend to be less busy, although we cannot guarantee it.
As we get busy, some of the areas are quite noisy including reception. We have a hearing loop fitted throughout the museum.
We have 2 pairs of ear defenders available for visitor use. They can be adjusted to fit adults or children. Please ask staff for assistance if you wish to use them.
Light Levels
Light levels are low to help in the conservation of our objects. There is always a lighter area nearby, but if you do require assistance, please ask one of our guides.
The lights on Kirkgate, the museum's recreated Victorian Street, change between a daytime and night-time setting. A guide can help you until the settings best suit your needs. Please be aware that the we have a brief flashing lightning effect on Kirkgate
Signage and Display Information
All of our signage and display information uses a clear font and is at least 16pt.
80% of our visual interactives have subtitles.
Easy read guides (admission information only) are available upon request.
Hands on Here
We often have volunteers who enable visitors to touch objects from the collection on our 'Hands on Here' tables, which can be placed in different areas around the museum.
Shop
The main shop is fully accessible; although it can be quite narrow around some displays. Please ask any staff member if you need help.
Cafe
The cafe in the museum is fully accessible and has free-standing chairs, but please ask any staff member if you need help. Please note that the cafe closes at 3:30pm.
First Aid
There is always a trained first aider on duty. First Aid kits are available for trained staff to use and a defibrillator is available. Please ask for help if required.
Sensory Basket
We have a sensory basket to use on Kirkgate available for visitors to borrow on a first-come, first-served basis. This is particularly suitable for visitors with visual impairments or autism, but anyone is welcome to use it.
Please ask a member of staff during your visit if you would like to use the basket.
Pre-Visit Guide
You can download a pre-visit guide to help before and during your visit.
You can also download a more detailed pre-visit guide.
These guides are designed for visitors with sensory difficulties but may also be helpful for those visiting with young children.
Additional Information
Click the logo below for more information: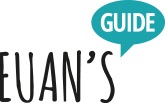 Dementia Friendly
York Castle Museum is a member of the Dementia Action Alliance and the York Dementia Friendly Community. A dementia-friendly community is a city, town or village where people with dementia are understood, respected and supported and confident they can contribute to community life.

Events
Click here to view our upcoming events and select the 'Accessible' category to filter them.
Most of our events are fully accessible to those with additional needs unless otherwise stated. If you need further information, please contact us ahead of the event and we will be happy to help.
Contact Us
If you need any more information please call us on 01904 687687 or fill out this form here
Click here to download this information as a Word document.